Mercy's Door Pet Rescue, Inc. saves lives of neglected, stray, abandoned and abused dogs through the generosity of individuals that want to help make a difference. Please consider adopting or fostering. If you cannot foster or adopt, please consider volunteering or donating toward the cost of operating this rescue. Any and all methods of support are greatly appreciated by not only the members of this organization, but the sweet souls we are able to help with assistance from our great supporters. Thank you!
Foster Homes needed!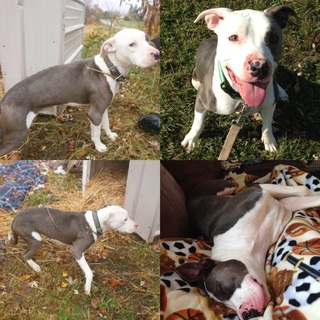 We are in need of dedicated foster homes! It is a temporary commitment that results in a lifetime of happiness. If you would like to be that connecting link for a dog in need, please complete the foster application found on the "applications" page. The photos above of Gator show how quickly his life changed, for the better, because of a FOSTER! From cold, lonely and uncertain, to happy warm and ready to find a family!! We need you, the dogs need you, to help make a difference.
-------------------------------------------------------------------------------------
New to Mercy's door: welcome!

Trinity is a new arrival who is not ready to go home just yet. We are accepting applications for when she is ready though!! Trinity was hit by a car and had her left hind leg amputated and is healing her pelvis. She will be ready to go to her new home around Valentines Day so you can apply now on the "applications" page!

Recently adopted: Congratulations!